Hosting the Perfect Cocktail Night
Does your typical cocktail night with friends include calling it a day with a pitcher of sangria or only offering guests a single signature cocktail? Keeping things simple is usually a good rule of thumb for entertaining, but you can avoid complex exercises in mixology while still serving up a variety of fresh, delectable cocktails. How, you ask? Read on, thoughtful host.

Our new favorite ingredient for the summer cocktail party is Veuve Clicquot Rich. Unlike its popular cousin, Veuve Clicquot Rich is specifically blended for sweetness and intended for use in crafting flavorful drinks. With the addition of a single fresh ingredient, this bubbly beverage becomes the perfect summer cocktail.

How does this take your cocktail night to the next level? Create a sleek cocktail ingredient bar centered around a bottle each of Veuve Clicquot Rich and Veuve Clicquot Rich Rosé. Prepare bowls of the following fresh cut ingredients to allow your guests to choose their own flavor pairing, and pour over ice. Each garnish transforms the flavour of the wine in a deliciously unique way. Feel free to serve in your most Instagrammable dishes and wine glasses, because this setup should look as good as it tastes.

Suggested garnishes:

Pineapple
Grapefruit
Lime
Cucumber
Celery
Basil
Bell Peppers


If you're not hosting the crew for your next cocktail evening, why not send a bottle to your host and offer to bring some of the ingredients?

Shop the bottles





Veuve Clicquot Rich
$70




Gift now





Veuve Clicquot Rich Rosé
$80




Gift now
Does your typical cocktail night with friends include calling it a day with a pitcher of sangria or only offering guests a single signature cocktail? Keeping things simple is usually a good rule of thumb for entertaining, but you can avoid complex exercises in mixology while still serving up a variety of fresh, delectable cocktails. How, you ask? Read on, thoughtful host.
Our new favorite ingredient for the summer cocktail party is Veuve Clicquot Rich. Unlike its popular cousin, Veuve Clicquot Rich is specifically blended for sweetness and intended for use in crafting flavorful drinks. With the addition of a single fresh ingredient, this bubbly beverage becomes the perfect summer cocktail.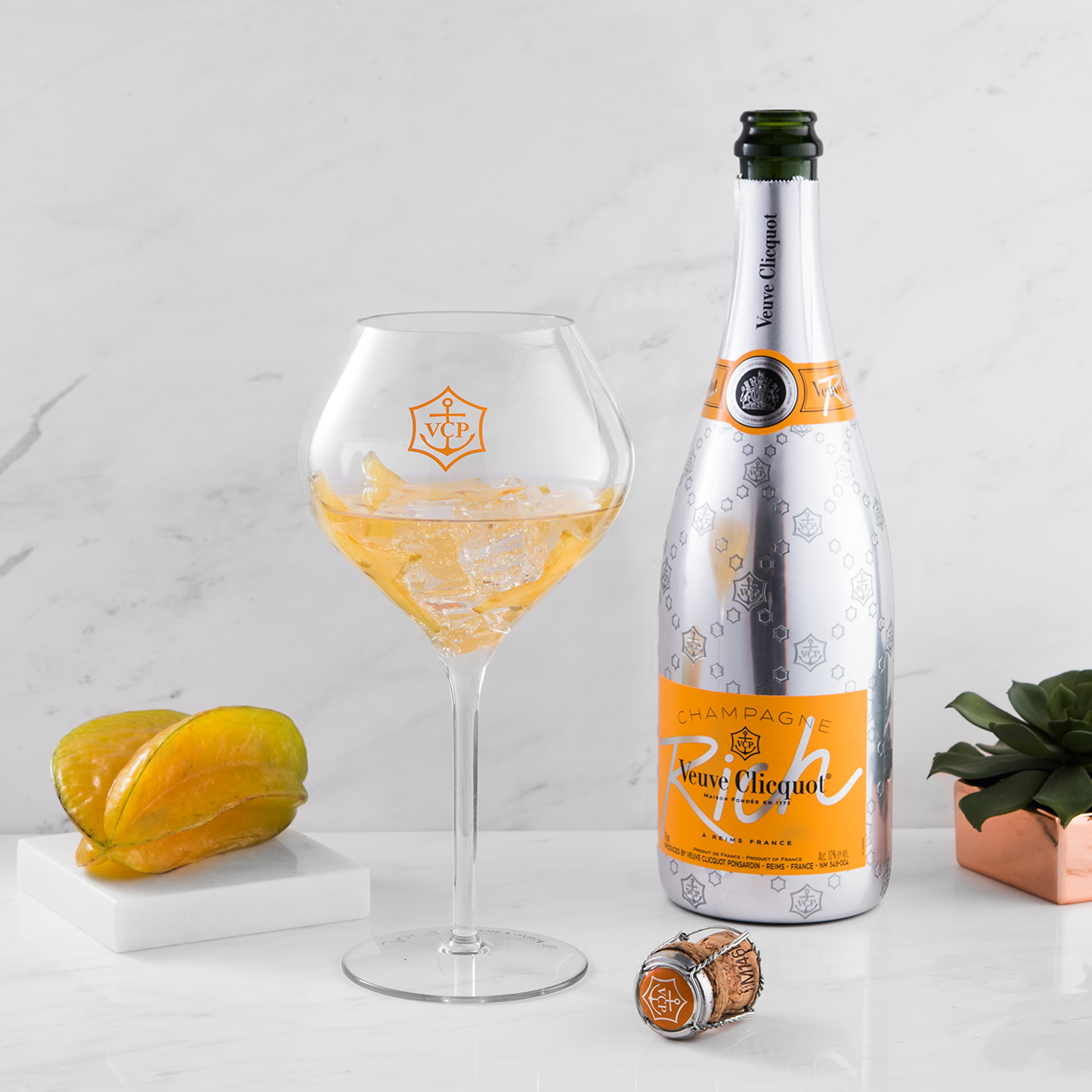 How does this take your cocktail night to the next level? Create a sleek cocktail ingredient bar centered around a bottle each of Veuve Clicquot Rich and Veuve Clicquot Rich Rosé. Prepare bowls of the following fresh cut ingredients to allow your guests to choose their own flavor pairing, and pour over ice. Each garnish transforms the flavour of the wine in a deliciously unique way. Feel free to serve in your most Instagrammable dishes and wine glasses, because this setup should look as good as it tastes.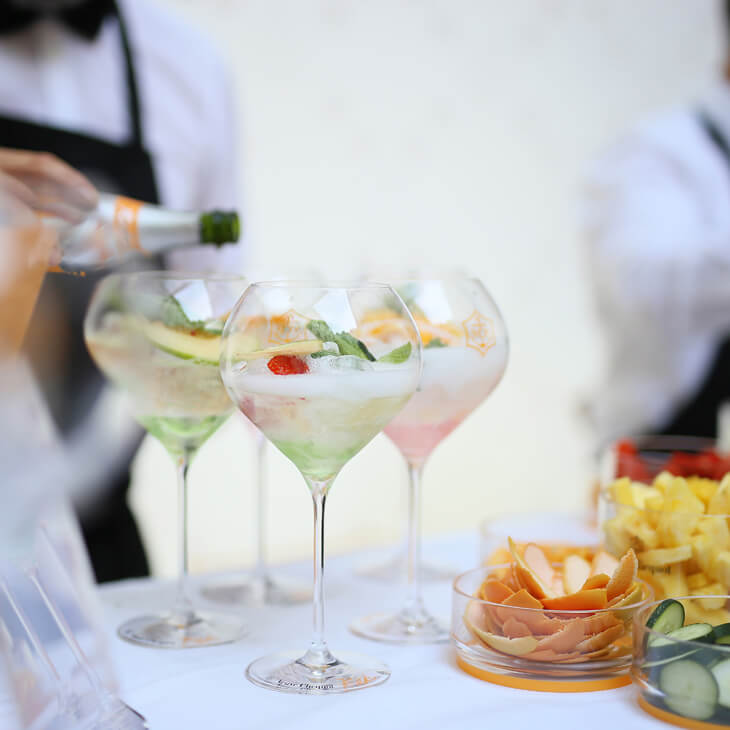 Suggested garnishes:
Pineapple
Grapefruit
Lime
Cucumber
Celery
Basil
Bell Peppers
If you're not hosting the crew for your next cocktail evening, why not send a bottle to your host and offer to bring some of the ingredients?
Shop the bottles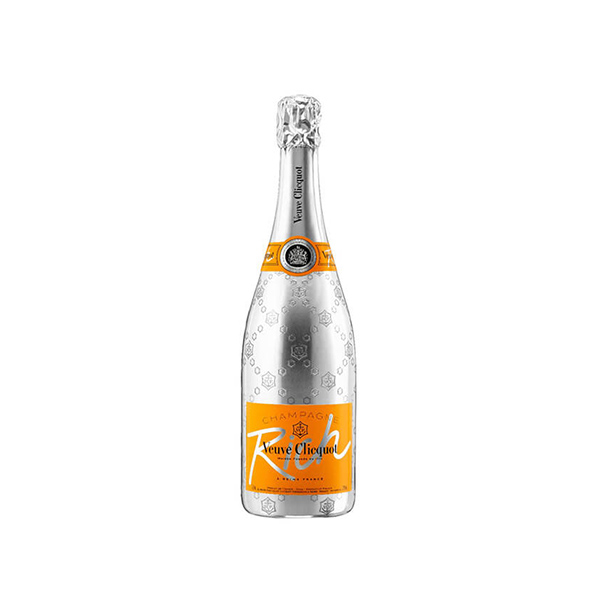 Veuve Clicquot Rich
$70
Gift now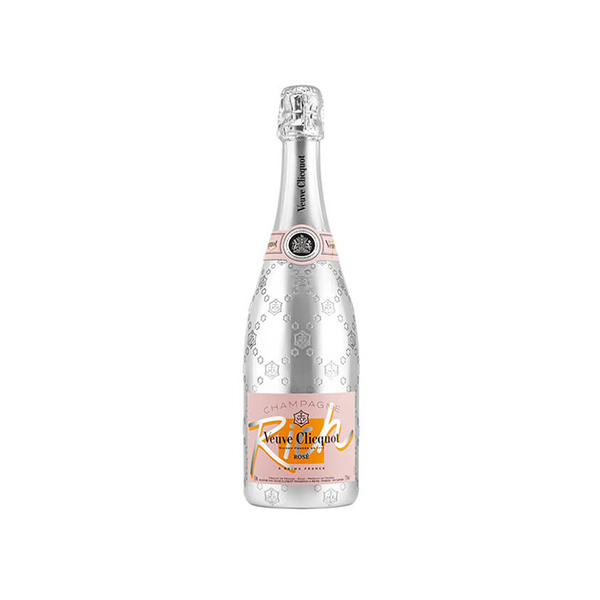 Veuve Clicquot Rich Rosé
$80
Gift now
Download the app
We're making it easy to be thoughtful!
Download the app and instantly send
meaningful gifts to those who matter most.