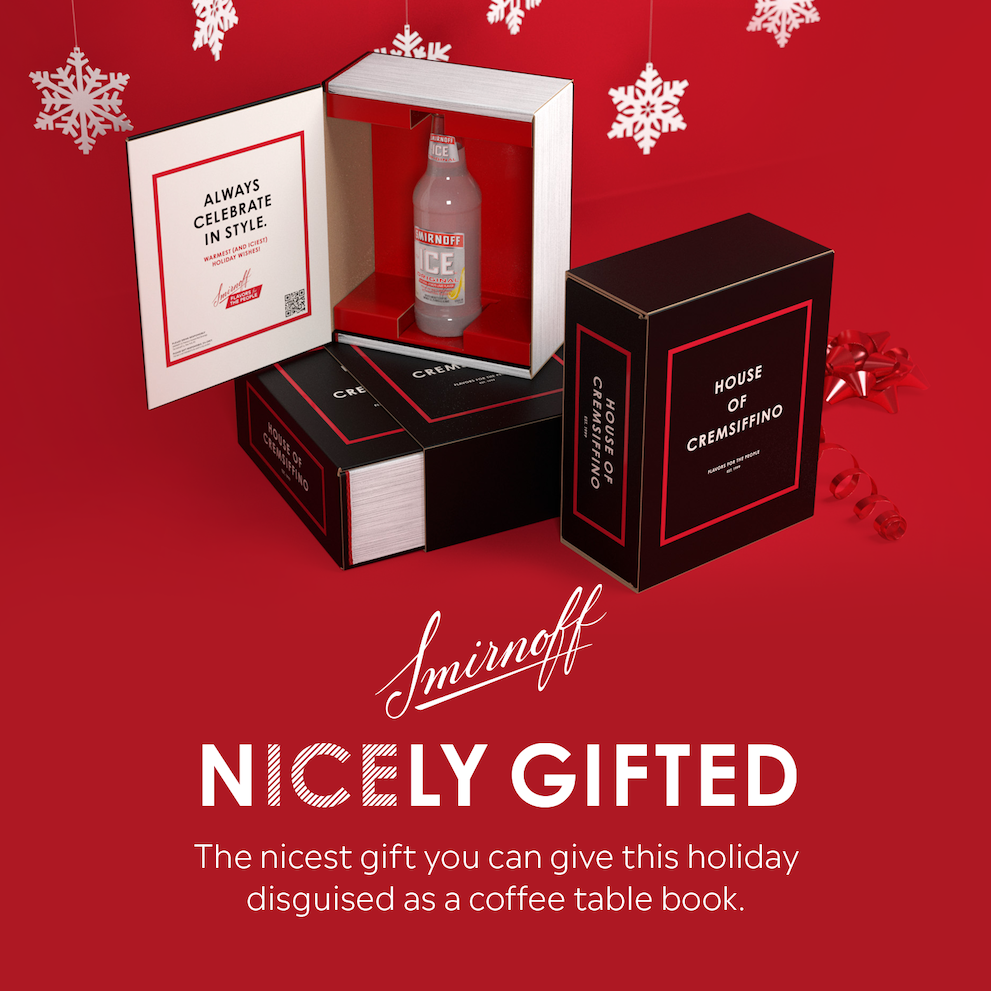 Surprise unsuspecting folks (21 and over) on your holiday gift list in a really, really nICE way with this beautifully packaged
"book" based on the iconic high-fashion story of The House of Cremsiffino.
Except...there is no House of Cremsiffino.
And this isn't a big, artsy book in a fancy slip case.
That's because this faux coffee table book has been custom-designed to safely hold a bottle of Smirnoff Ice
(like batteries, the Smirnoff Ice is not included) so it's perfectly hidden. Be the GOAT of holiday gift giving with this surprise-within-a-surprise gift box.
It's the nICEst time of the year!

BUY NOW